for the man without a home no plce to call his own uprooted, booted shooted to the great open prison as the shadows close in cynism sinks it's teeth unto a jaded core The river gave you life but it can take it back!  as the dam begins to cracks man can't hold the flood back the river gave you life but can take it away  
Stay true to the friends who will never leave your side even if your pockets empty and the rest scatter wide it's so easy in this world to fade away and to slide into a state of chasing the things that don't matter but today we stand and declare a war on the forces at work to enslave our souls    Is this the life that you pictured when you were young?  If you had the chance to speak...
How many days of my youth did I waste?  preparing to chase the gold in an all out rat race?  but here I am, I've arrived the end of education and learn I've still have much more to learn!   The worlds inviting glare take me through it's sultry streets We burn ourselves every late night spree I've been swept into a state of jagged shock! There are those who'd rather...
Was it the poetry and the wine that breathed life into these summer nights or was it those punk rock gigs where we stunk and sweat like pigs cherish these  and the walls began to shrink as our troubles   with my baby by my side  who cuts me with  for this story that we write    between two black abyss in our hands In these hand full of years between the cradle and grave behind me was pitch black...
Rise from your sleep, get out of bed and wake up my friend It's time we hit the road hit the road hit the road with each mile we burn  we go too fast too slow the miles explode we high octane when the tank gets a gallon to reload     
We take it day by day  the end seems so far away before you know it  it's over  had my eyes lied to me?  The place that I call home  stole away my night sky to be born into an age of mechanised men with mechanised minds and mechanised hearts and mechanised mouths and mechanised lives don't want to be boxed in  
Dutchmans bridge
One cycle - bass Tin whistle Guitar- Uke Guitar uke - cool rhythm - aggressive punk? - fun folk?  
Welcome to the family!
Our community  What if we never met  What if our story never begun What if our song never was sung It's impossible to imagine a world of  You without me- me without you   I wrote this song to say thank you to all those who helped me on my way I got my troubles and you have sorrows  this system had misery ingrained into design shot down creativity and sold individuality but oh, we push back ...
You sit up high upon your throne  leaving us with but skin on bone How can I turn my head and ignore   I did not choose  The storys were true Writing history as we speak  Try walking in another pair of shoes for a day  To evoke your sense of decency or did it dissolve in the champagne  Empathy decay  If we rewrite our history  For the oppressed stuck in a rut  For the scumbags, the sluts! I...
Underground Rising.
eyes browsing the isle endlessly scrounging clawing around to buy some individuality  chasing the carrot on a stick  retail therapy will make you sick until you become a mannequin  one size does not fit  But we see through the smoke and the mirrors and the haze antennaes sense something more to life Here we dance, and here we laugh and here there's love This culture can't be bought or...
A comedic sketch of Hell
Goodnight my friend I got to go  stumble back to my old dank home  past the alley where the goblins hide  and ghosts and ghouls terrify the night  it was then a bottle came flying down    smashed my head right to the ground  a gang of youths then cracked a laugh rode away through the underpass  I screamed and cursed the day I died memphisto laughed with cold delight a blinding flash drew...
MDMA Bombs away!
There's an epidemic sweeping through England And it won't be covered by the news In the towns, the cities and the shopping malls the kids are condemned to death by bore school had them jumping through hoops then the clubs tied their heads in a noose then from 9 to 5 for the rest of their lives they slave away for minimal pay and I can't take this no more and I think I know the cure You...
Here's to you, Leah.
When we first met you were a wreck Down in the hole almost comatosed Your smile disguised your lonely eyes of existence numb and cold     but on the verge of breaking down came love in the shape of sound to pull you through and guide you on your way My friend were you lost, were you alone? (Yes I was!) did you feel like you had nowhere to go? (Nowhere to go!) Did thoughts of suicide come a...
To the Bottle I Go by J. R. R. Tolkien
Ho! Ho! Ho! To the bottle I go To heal my heart and drown my woe. Rain may fall and wind may blow, And many miles be still to go But under a tall tree I will lie, And let the clouds go sailing by.
jhjh
The Pogues- "Streams of Whiskey"...
The end
Well I'll be off to Bristol tomorrow and the gap year has at last come to an end. I can safely say it's been the best year of my life, filled with horses, Jews, wasters and Irish music.  While a lot of people travelled to far off continents, I'd like to think this last year has been a expedition into my own mind and I'm glad I kept this blog to map out this journey inwards....
28th- D'oh
I went round to Jared's to scan the logo I painted onto the computer so we could tweak around with it. However when we left his house, I accidentally left it on the roof of his car in the rush of carrying around all the music instruments and glutinous rice balls… so the band logo has been lost to the streets of Reading… CURSES!!!!!!!!!!!  No worries, I'll just paint another...
Our wandering ways
We're stitching notes into the fabric of time  we're the junk yard choir that brings the tempo to life we follow the shadows on the road that unfolds but our aching bones still have a long way to go  with accordions and ukes and the metallic tin flutes we branch out to the world but stay true to our roots  we're swimming up stream against the force of the tide and in my head all...
Best idea that popped into my head in the last...
Culture works with similar principles to that of evolution and natural selection, that behaviours, ideas and lifestyles compete with each other for acceptance in the minds of the mass's… and every now and again creativity allows a mutation in individuality that can snowball into massive changes years down the line… So I say send out positive vibes to the threads that attach all...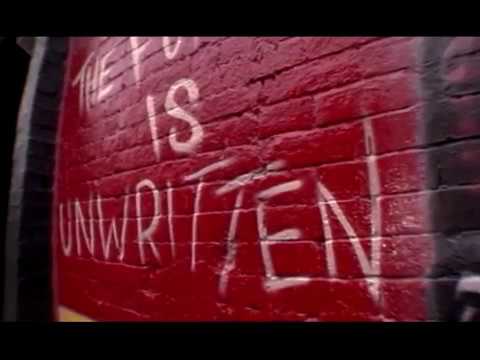 Art makes life more interesting than the art...
Best Movies: Good Will Hunting Royal Tenenbaums The Graduate Waking Life  The Motor Cycle Diaries  Best Poems: Lewis Carroll- Life is but a dream Arthur Rimbaud- Drunken Boat, Asleep in the Valley Edgar Alla Poe- Annabel lee Charles Bukowski- Blue Bird Ivan Donn Corswell- Dreams of better days Best Songs: Gaslight Anthem- Here's looking at you, kid Against Me- Teenage Anarchist Frank Turner-...
Moments of 2010
Feb 5- First headlining gig of Will Tun and the Wasters at Reading Uni acoustic open mic Feb 18- Singing in Glee Acapella group with Joe and Jared  Mar 2- CCTV "eye of sauron" chase by riverside Mar 13- Jared unveils new ukulele Mar 17- Saint Paddys day with Panda girl and MC Chain Apl 9- Global cafe gig, I meet Smokey Bastard and Muck Fe  Jun 12/13- Happy times in Henley with Johnny,...
Moments of 2009
August 20- the gap year chronicles begin Oct 8- Joining debate society Oct 11- Watching "Up" the movie with family Oct 12- Visiting Jack in Winchester Oct 20- First jam with Declan, he liked the first song I wrote    Oct 28- Meeting Joe Dobraszyzk, "I will resist you" moment with Zans Nov 4- Horse incident & letter of acceptance to study cellular and molecular medicine...
Flobots- Rise Together we rise! Together we rise! 
Watch
.
The King Blues- Save the world, get the girl
24th Sep- RECORDING THE "WILL TUN AND THE WASTERS"...
Well it's finally finished, 5 days of hard work, play station games, anxiety, darts, pot noddles, stress and unwavering determination… and the fruits of our labour: A 3 track EP… I believe that compressed in the digital codes on this disk… will be the mosaic of soundwaves and time signatures that will act as a catalyst to fuel priceless memories in the future. I hope this...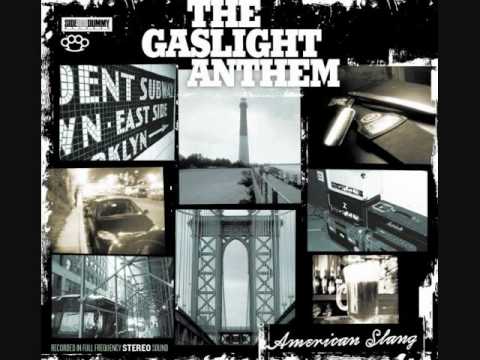 23rd SEP- RECORDING THE "WILL TUN AND THE WASTERS"...
For this last day of recording, the morning weatber started out with dull grey clouds hanging low from the skies spitting a little depressing drizzle in Reading but at the end, after I came out the studio it started to thunder and torrential rain which settled into a golden sunset and double rainbow, which I'm going to take as a good sign!   ~ I recorded vocals for the songs "Skank...
Smashing Pumpkins- Tonight, tonight "The...